What is the difference between palliative care and hospice care?
January 31, 2023
Published by: CHI Living Communities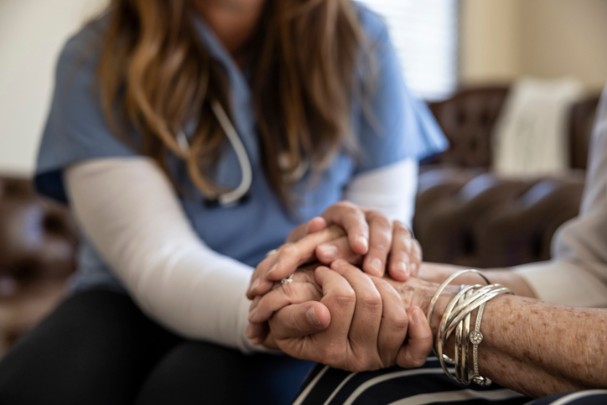 When it comes to medical care for those with serious illnesses, many people are unaware of the differences between palliative care and hospice care. Both types of care focus on providing relief from pain and stress to the patient, but there are some key differences that should be noted.
Palliative care is a form of medical treatment for those with serious illnesses. The goal of palliative care is to improve quality of life for both the patient and their family by treating the whole person—body, mind, and spirit. It focuses on relieving symptoms, pain, and stress while helping patients to better manage their overall health conditions.
Hospice care, on the other hand, is end-of-life care that focuses on providing comfort to a dying individual. This type of care includes more specialized services such as counseling and spiritual guidance in addition to providing emotional support to families during this difficult time. While hospice patients are under the direction of their primary doctor or nurse practitioner, they receive more individualized treatment than what would be otherwise available in traditional medical settings. 
No matter which type of care is needed, it's important to understand what each offers so you can make the best decision for yourself or your loved one. With the right information, you can ensure that you or your loved one gets the help they need during this difficult journey.
All of our CHI Living Communities campuses partner with palliative/hospice care providers. Here is a list of our communities that can provide skilled nursing care, along with palliative/hospice care for you or your loved one:
Franciscan Villa, South Milwaukee, Wisconsin
Bishop Drumm Retirement Center, Johnston, Iowa
Madonna Manor, Villa Hills, Kentucky
Franciscan Care Center, Toledo, Ohio
Providence Care Center, Sandusky, Ohio
The Gardens of St. Francis, Oregon, Ohio
St. Clare Commons, Perrysburg, Ohio

St. Leonard, Centerville, Ohio


If you have further questions, please contact the facility in your area or contact us here.