Making the transition from hospital discharge to short-term rehabilitation
Published by: CHI Living Communities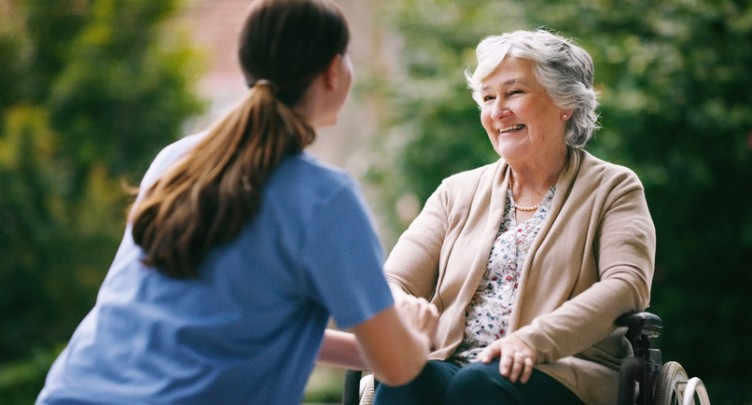 Hospitals are places where people go to receive the best medical care available. However, when patients are ready to leave, they often face a complex transition process known as hospital discharge. For individuals requiring additional support, this can mean transitioning to a short-term rehabilitation facility. This type of post-clinical care helps people recover and regain their independence in a comfortable environment, but it's important for family members and caregivers to understand the hospital discharge transition process. 
The first step of the process is determining an individual's care plan. A patient's doctor or nurse, along with a discharge planner will form a plan that addresses the patient's needs, taking into account their physical condition and any special requirements they may have. The discharge planner will then contact potential providers who offer suitable services in consultation with family members. When selecting a provider, families should be sure to ask questions such as experience levels and staff qualifications. 
Once a provider has been chosen, the hospital team will coordinate all necessary arrangements with regard to transportation and paperwork before setting up a time for admission at the short-term rehab facility. Depending on conditions such as age or severity of illness, patients may require more complex support during this time; in such cases, families should consult their healthcare professional about possible resources that may help facilitate the transition process. 
When arriving at their short-term rehab facility, patients receive an assessment to ensure that their care fits with the original plan set out by their doctors from the hospital. From there, patients benefit from personalized treatments designed to help them reach their desired outcome within a well-supported environment. With access to experts such as physical therapists, speech therapists or occupational therapists—and other activities as appropriate—residents can benefit from an effective rehabilitation program tailored just for them. 
The discharge transition from hospital to short-term rehab is not always an easy one; however with proper planning and guidance it can be successful if done right. Healthcare professionals provide essential support throughout this process and can be trusted sources for information about how best you can ensure your loved one receives successful long term care after leaving the hospital environment behind them!
Many CHI Living Communities campuses have rehabilitation options available and staff to help you with the process. Here is a list of our communities that can provide short-term rehabilitation care for your loved one:
Franciscan Villa, South Milwaukee, Wisconsin
Bishop Drumm Retirement Center, Johnston, Iowa
Madonna Manor, Villa Hills, Kentucky
Franciscan Care Center, Toledo, Ohio
Providence Care Center, Sandusky, Ohio
The Gardens of St. Francis, Oregon, Ohio
St. Clare Commons, Perrysburg, Ohio

St. Leonard, Centerville, Ohio


If you have further questions, please contact the facility in your area or contact us here.