The Presentation Sisters began Riverview Place in 1987 as a retirement community where seniors could live full, meaningful lives as they continued in the aging process. Their dream was to create an environment that nourished body, mind, and spirit.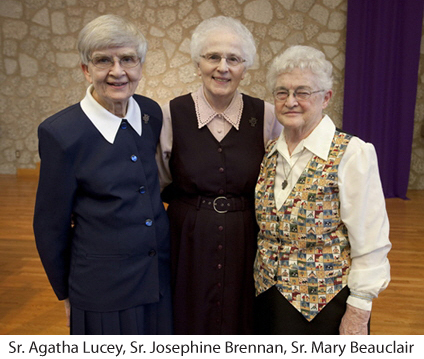 In 1996 Catholic Health Initiatives became the sponsoring organization of Riverview. We continue to live the Presentation Sisters' dream through our mission: to nurture the healing ministry of the Church by bringing in new life, energy and viability in the 21st century. Fidelity to the Gospel urges us to emphasize human dignity and social justice as we move toward the creation of healthier communities.
You will also see our core values of Reverence, Integrity, Compassion and Excellence in the way our staff respond to the needs of residents and their families.
Over the years, we've expanded the facilities and services at Riverview. In 1987, there were 148 independent apartments available for people age 55 and older. Today, we've added assisted living options and on-site health services to meet the needs of more than 160 residents.
Although the Presentation Sisters are no longer the chief sponsors of Riverview, they maintain an active presence.