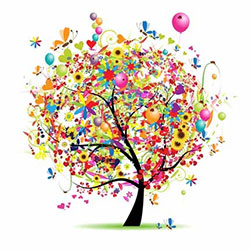 Franciscan Villa's rich mission-driven history of providing quality health care in southeastern Wisconsin began nearly 50 years ago when the Franciscan Sisters of Little Falls, Minnesota assumed ownership of the Villa as part of their health care ministry. Today we continue their caring tradition as we develop programs to meet our residents' current and future health care needs. The Mission of Catholic Health Initiatives is to nurture the healing ministry of the Church, supported by education and research. Fidelity to the Gospel urges us to emphasize human dignity and social justice as we create healthier communities. Franciscan Villa's vision is to nurture our calling to help our residents, patients and community thrive emotionally, spiritually and physically through faith-based and intergenerational programs.
Here's How You Can Help:
Resident Assistance Fund
For more than 45 years, Franciscan Villa has lovingly and skillfully cared for the residents of South Milwaukee and the surrounding communities. We have held the hands of mothers recovering from traumatic health issues and we have comforted fathers and their families as they face end of life together. We have helped husbands and wives who have lost their spouses to death or dementia cope with the challenges of being alone.
These challenges have not changed and our care for those in need has not ceased; rather it has grown in ways we could not have imagined. As we look to the future and how Franciscan Villa can best meet the needs of our residents and the greater community, we face many uncertainties that stem from a world that is ever-changing. Reductions in funding for seniors and lack of resources, all weigh heavily on everyone's mind.
Franciscan Villa is no different. As a Catholic Healthcare Ministry, we continue Jesus' mission of love and healing despite the many challenges. It is the love of our residents that is foremost in our mission of care.
Providing this care does not come without significant challenges for Franciscan Villa. On an annual basis, we face an average $2 million shortfall in public assistance funding. Despite this significant shortfall, our mission guides us to provide for everyone regardless of their ability to pay and we recognize that caring for our residents does not end when their finances are diminished. With over 270 seniors who call Franciscan Villa home, we provide a much-needed continuum of care which includes skilled nursing, assisted living, as well as care for residents who are diagnosed with Alzheimer's.
Help us help others who need the safety and support that Franciscan Villa provides. A gift to the Franciscan Villa Foundation's Resident Assistance Fund, in honor or in memory of your loved one, will help us to continue to provide the high level of care, dignity, safety, and compassion our residents and their families deserve. Any amount will help our mission, but please consider a gift of $35.00 or more; $35.00 equals the average daily shortfall for a resident that is dependent upon public assistance. A gift of $250.00 will help offset the average weekly shortfall for one of our residents that is dependent upon public assistance.
Interested donors should contact us at 414-764-4100 or Email Us.
Grateful Resident Program
Become a Partner in Care: 
Often residents, families and friends would like to express their gratitude for the care they received at Franciscan Villa. The Grateful Resident Program at Franciscan Villa Foundation allows you to honor a caregiver: a physician, nurse, staff member, or department that provided exceptional care to you or your loved one.
By expressing your appreciation with a gift, you enable us to further the resident experience at Franciscan Villa and keep Quality Care Close to Home.
Honor a staff member or department with a kind word and gift today. Your generosity will have a lasting effect on future residents and their families who rely on Franciscan Villa. Gifts will support a number of initiatives benefiting caregiver/staff education and resident experience.
Interested donors should contact us at 414-764-4100 or Email Us.
Senior Wellness Program
Seniors, as the aging Baby Boomers are becoming, comprise over 13% of our population. Those over age 65 will double in number between 2000 and 2030 and represent one in every five people. Perhaps a more significant statistic is the increase in seniors over age 85. Just 5.7 million individuals in 2008, this population will reach 10 million in the next two decades.
In Wisconsin, our residents mirror these national trends; 13.7% are over 65 and 2.1% are over 85.2 Under current mortality conditions, people who survive to age 65 can expect to live an average of 18.5 more years. The life expectancy of people who survive to age 85 today is 6.8 years for women and 5.7 years for men.
With aging comes change – physical, mental, emotional, and social. Although not all changes are negative, long-term care often focuses on managing an individual's continuum of capacity over many years. A number of studies suggest that factors such as a healthy diet, exercise, and social engagement may be related to the risk of cognitive decline and Alzheimer's disease.
Currently, Franciscan Villa's Senior Wellness Program incorporates exercise and social activities. However, we know a more comprehensive multi-faceted, person-centered program would be more effective in slowing aging and dementia progression.
Overview and Goals
In an effort to provide the best quality of care for our Franciscan Villa residents and our neighboring communities, Franciscan Villa's expanded Wellness Program will incorporate physical, mental, emotional/spiritual, and social healthy lifestyle elements.
While some components of Senior Wellness are currently in place, they lack a cohesive structure. The proposed program will be implemented over three years.
Year one structures both internal and external activities within Franciscan Courts, the assisted living facility, while also developing intake, wellness planning, and evaluation processes.
Year two focuses on expanding the program to Franciscan Villa, Francis House, and Franciscan Gardens.
Year three brings senior wellness to the community, blending on-campus activities and exterior spaces for non-resident seniors with early-stage dementia and their families.
Program elements will be implemented in both interior and exterior spaces to maximize mind, body and spirit wellness.
Franciscan Villa is blessed to have a 16-acres campus, yet the grounds are not used as productively as possible. Families are often reluctant to visit their elderly relatives because there are few opportunities to engage in meaningful activities.
The Senior Wellness Program proposes to construct a multi-functional exterior space that incorporates the same elements as the "interior" program:
plants such as roses, lamb's ear, and lavender contribute to the senses of smell and touch
a water feature can soothe the spirit and stimulate creativity for painting or sculpting
pathways for wandering encourage walking and balance
raised gardens encourage muscle strength as well as healthy eating
physical fitness stations will also encourage strength, balance, and fitness
recycling areas, composting, garden planning, and intergenerational projects with children at the day care center will encourage mental stimulation
benches and pathways provide opportunities for quiet talks with family and friends
a small amphitheater will provide a venue for outdoor concerts and festivals
intergenerational projects including gardening and animal care structure the day and will support purpose-driven outcomes
benches and small gliders canted for different views, walkways and a labyrinth all provide options for quiet spaces and spiritual renewal
Inviting exterior spaces encourage residents and their family members to enjoy healthy living
Interested donors should contact us at414-764-4100 or Email Us.
Wish Upon a Star
The Franciscan Villa Foundation's Wish Upon A Star Program is a quality of life initiative for Franciscan Villa's residents. The program fulfills a special or life-long wish that they've had. Examples of wishes requested by our residents include the opportunity to enjoy an evening bonfire with friends and roasted marshmallows! A special outing to the Ice Capades with family; A special outing with their daughter or son, where the resident 'treats' not the other way around. Wishes are usually small but impactful, giving our residents back some of the independence they have lost.
Become a donor at one of our donation levels listed below:
Rock Star $500
Shooting Star $250
Star Catcher $100
Star Gazer $50
Any amount is appreciated. Most wishes average less than $100.00.
The Foundation welcomes the support of individuals and corporations for the Wish Upon A Star initiative or other Foundation programs. Interested donors should contact us at  414-764-4100 or Email Us.
Financial donations can be sent to:

Franciscan Villa Foundation
3601 S. Chicago Ave.
South Milwaukee, WI 53172

[email protected]

Unless specifically designated by you, all gifts will support the general operations of CHI Franciscan Villa.