Six benefits of assisted living for seniors
Published by: CHI Living Communities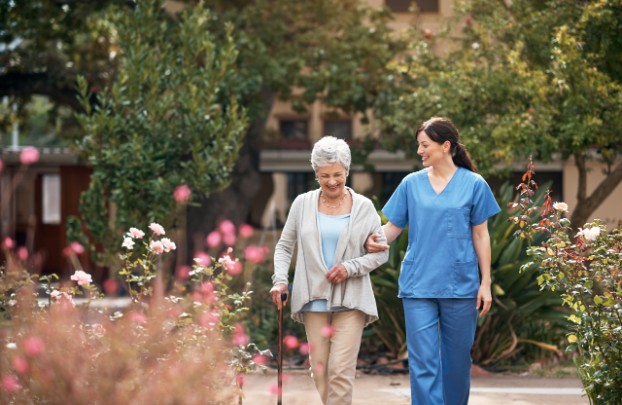 Assisted living provides a unique living experience that offers seniors a range of benefits. It is a great option for those who require some assistance with daily activities but still want to maintain their independence. Here are six of the many benefits of assisted living for seniors:
Safety and Security: Assisted living facilities are designed to ensure the safety and well-being of residents. They have safety features like emergency response systems, secure door locks, and medical alert systems in place to ensure residents feel secure and protected at all times.

Personal Care: Assisted living provides personalized care and assistance with daily activities, such as bathing, dressing, and medication management. This ensures that seniors receive the care they need to maintain their health and independence.

Socialization: One of the biggest benefits of assisted living is the opportunity for seniors to socialize and form relationships with others. Assisted living communities offer a range of activities and events to promote socialization, such as group outings, exercise classes, and games.

Amenities: Assisted living facilities offer a range of amenities and services that make life easier and more enjoyable for residents. This includes on-site dining, housekeeping, and transportation services, as well as access to amenities like libraries, fitness centers, and beauty salons.

Flexibility: Assisted living communities offer flexible living arrangements, allowing residents to choose from a variety of apartment styles and sizes. This will enable residents to choose the living arrangement that best suits their needs and budget.

Care Coordination: Assisted living facilities provide residents with access to a care coordinator who ensures that residents receive the care they need and makes sure that all their needs are met. This includes coordinating with outside healthcare providers and ensuring that residents receive the necessary medical and therapeutic services.
In conclusion, assisted living is a great option for seniors who require some assistance with daily activities but still want to maintain their independence. It offers a range of benefits, including safety and security, personal care, socialization, amenities, and care coordination.
Below is a list of the CHI Living Communities' campuses that offer assisted living services. Click on a location to learn more.
Bishop Drumm Retirement Center - Johnston Iowa
The Gardens at St. Elizabeth - Denver, Colorado
Madonna Manor - Villa Hills, Kentucky
Riverview Place - Fargo, North Dakota
Providence Care Center - Sandusky, Ohio
The Gardens of St. Francis - Oregon, Ohio
St. Clare Commons - Perrysburg, Ohio
St. Leonard - Centerville, Ohio
Franciscan Villa - South Milwaukee, Wisconsin
If you have further questions, please contact the community in your area or contact us here.