September 30, 2021
Published by: CHI Living Communities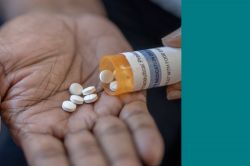 Especially if you're older, follow these tips:
Ask about interactions. Particularly if you're seeing more than one doctor, ask your pharmacist if the drugs you're taking have any potential interactions with foods or other medicines or vitamins you take. For instance, if you take Lipitor (a popular drug to lower cholesterol), you should avoid eating grapefruit.
Know the time. Sometimes it's best to take certain medicines at a particular time. For instance, if a drug might make you sleepy, it may be better to take it right before bedtime to help you prevent falls. Ask your pharmacist if any of your prescriptions should be taken at a specific time.
Don't skip meds. If you forget to take a prescription, ask your pharmacist if you should wait until the next dose or take it when you remember it. Also, don't skip doses because you struggle paying for medications; speak up! Your doctor may be able to replace it with a generic or alternative drug that costs much less, or give you free samples. Some drug companies also offer special programs that help to reduce drug costs. 
Check your insurance. To make sure you're not overspending on prescriptions, call your health insurance company, such as the provider of your Plan D Medicare supplement. Ask if you could get a 90- vs. 30-day supply to reduce your co-pays, or if there is a generic drug that would cost less yet work just as well. If so, work with your doctor's office to get the prescription rewritten.
Additionally, ask your pharmacist to review all of your medicines at least once annually, including vitamins and other supplements. This will ensure you're taking the right doses at the right times, and with food or on an empty stomach and other important guidance.
Finally, be sure you keep all prescriptions out of reach from grandchildren or people who may be looking to abuse prescription drugs, such as pain medicine.