Lifting Our Voices to Celebrate Juneteenth
 June 19, 2021
Published by: CHI Living Communities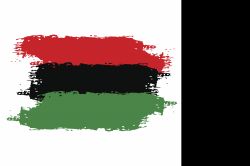 President Abraham Lincoln's Emancipation Proclamation officially outlawed slavery in the mid-1860s. However, social justice still requires ongoing attention across our nation so blacks and people of all color have equal access to health care, housing, jobs, education and more.
Juneteenth helps to raise awareness and is celebrated in most major cities. In fact, advocates are campaigning Congress to recognize it as a national holiday, and it's currently recognized by 47 states (but not yet in Hawaii, North Dakota and South Dakota).
Traditional Juneteenth celebrations include public readings of the Emancipation Proclamation; singing beloved songs, such as "Lift Every Voice and Sing" and "Swing Low, Sweet Chariot" and conducting readings of African-American writers, such Ralph Ellison and Maya Angelou.
At CHI Living Communities, our value of inclusion calls for each of our employees to welcome others and celebrate the many benefits of diversity among us. Founded by Catholic Sisters, our campuses invite people of all colors and faiths – both residents and employee alike. That's because we believe our hands and hearts do God's work; our sacred ministry is a calling … not just a job.
In honor of Juneteenth, we invite you to help us "lift every voice," celebrate freedom and advocate for social justice across this great nation of ours.