Understanding the costs of assisted living
Published by: CHI Living Communities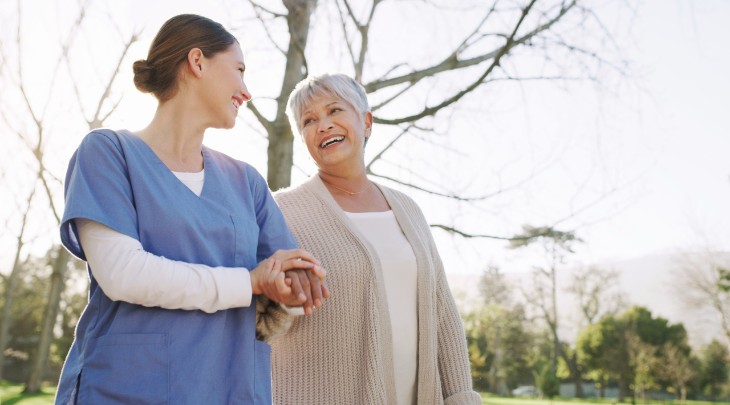 Assisted living is a popular option for seniors who need assistance with daily activities but still want to maintain their independence. However, many people are hesitant to consider this option due to the cost. Understanding the costs of assisted living is important when making a decision about the best living arrangement for you or a loved one.
Monthly Fees: The main cost of assisted living is the monthly fee, which covers room and board, meals, and basic services such as housekeeping and laundry. These fees vary depending on the location and the type of assisted living community you choose.
Additional Services: In addition to the monthly fee, there may be additional costs for services such as transportation, beauty services, and additional health care services. Some facilities may offer these services as part of the monthly fee, while others may charge extra. It's important to review the cost of these services and compare them between facilities.
Medicaid Coverage: Medicaid is a joint federal and state program that helps pay for medical expenses for individuals with limited income and resources. In some states, Medicaid may cover some or all of the costs of assisted living for eligible individuals. Check with the communities you are interested in to see if this option is available for assisted living.
Long-Term Care Insurance: Long-term care insurance is a type of insurance policy that helps cover the costs of long-term care services, including assisted living. If you have a long-term care insurance policy, you may be able to use it to help pay for assisted living costs, depending on how the policy is structured.
Private Pay: Many assisted living communities rely on private pay, meaning that residents or their families pay for the cost of care out of pocket. It's important to have a clear understanding of your financial situation and the resources available to you when considering private pay.
According to Genworth Financial, the national median cost of assisted living communities in 2021 was $4,500 per month or $54,000 annually. However, this cost can range from around $3,000 to $7,000 per month.
It's important to keep in mind that the cost of assisted living can vary widely depending on the location and the type of community you choose. It's essential to do your research and compare costs between different communities. Additionally, it may be a good idea to consult with a financial advisor or a Medicaid specialist to help you understand the costs and determine the best options for you or a loved one.
In conclusion, the cost of assisted living can vary depending on the location and the type of community you choose, as well as the services and care required. There are several options available to help cover the costs, including Medicaid, long-term care insurance, and private pay. It's important to understand the costs and make an informed decision when choosing an assisted living community.
Below is a list of the CHI Living Communities' campuses that offer assisted living services. Click on a location to learn more.
Bishop Drumm Retirement Center - Johnston Iowa
The Gardens at St. Elizabeth - Denver, Colorado
Madonna Manor - Villa Hills, Kentucky
Riverview Place - Fargo, North Dakota
Providence Care Center - Sandusky, Ohio
The Gardens of St. Francis - Oregon, Ohio
St. Clare Commons - Perrysburg, Ohio
St. Leonard - Centerville, Ohio
Franciscan Villa - South Milwaukee, Wisconsin
If you have further questions, please contact the community in your area or contact us here.