Interview with Prentice O. Lipsey, President and CEO of CHI Living Communities
September 29, 2022
Published by: CHI Living Communities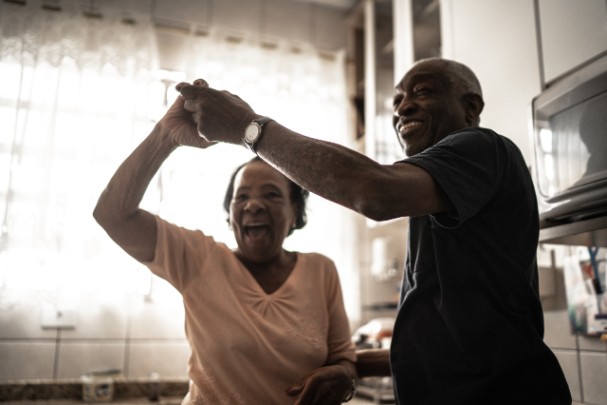 This interview is from the latest newsletter of Concept Rehab, one of  CHI Living Communities' trusted partners. Martha Shaker, MA, CCC(SLP) President of Concept Rehab interviews Prentice Lipsey, President and CEO of CHI Living Communities, about their long-standing partnership of serving seniors.

Martha says, "I am pleased to highlight one of Concept Rehab's dedicated partners, CHI Living Communities. Currently we provide services in 8 CHI locations:
Bishop Drumm Care Center
Providence Care Center
Franciscan Care Center
Rosary Care Center
Franciscan Villa
St. Clare Commons
Madonna Manor
St Leonard


I had the opportunity to pose some questions to Prentice Lipsey, President & CEO of CHI Living Communities. The following are some highlights from our conversation."

Concept Rehab has been your rehab partner for over 7 years in many of the CHI Living Communities. Tell me what you like best about our partnership and what keeps you working with CRI?
Easy to answer, our partnership feels more like a union of two companies that complete the other in terms of doing what comes naturally. Our reliance on CRI to attract, maintain, and create a positive reputation for rehab service is paramount to our success.
Can you give me an example to share with our staff where CRI has been instrumental in your success?
CRI has been personally instrumental in my success as a leader by supporting an early initiative to focus on the Body, Mind, and Spirit of our residents. A program that embodies how we should care for seniors to help them live to their fullest potential on each of our campuses.
It is hard to believe that we are 2.5 years after the first signs of COVID, and with variants and resurgences, the struggle continues. In your opinion, what remains your biggest challenge regarding this?
Our biggest challenge remains recovering from the impact of this monumental disruption. Getting back to baseline  in  everything  from  census,  staffing,  and learning a new normal. If we are going to fully recover, our industry will have to relearn what it means to be relational in our delivery of care once the masks and social distancing subside.
What do you see as the greatest opportunities in the next six months from your role as CEO?
The greatest opportunity for me in the next six months is to encourage the power of resilience within our dedicated workforce. To promote the benefits of our being a part of something bigger than ourselves and aligning us to readopt a mission-minded culture. Overall, to assist our teams to achieve great accomplishments through my influence as CEO.
You have been successful at incorporating mission and vision in all that you do. How do you do that given the challenges in the industry?
It is all mission at the end of the day. The human spirit can be a big motivator in witnessing how we can heal residents and even organizations through intention.
What surprised you most as you made the transition into the CEO role?
Believe it or not, it was like catching lightning in a bottle. I was surprised by the initial sense of responsibility and then pleasantly supported by a network of individuals who allowed me to be my authentic self in this role.
Do you have words of wisdom for our therapists that service the CHI Living Communities?
We are one! Rehab and our ability to serve the community is what we most want to be known for.
To learn more about Concept Rehab, click here.